Just in time for back to school, we got new retro skateboard shapes and mini cruisers you can fit anywhere.
The retro mini fits in a locker and looks as cool as a cucumber. And it's made of wood. Not the cheap plastic crap that they stopped making skateboards with.
The retro skateboard is fitted with some softer wheels and turn-alicious trucks to make gettin' around nice and easy. These things are also sweet for some ditch slashing.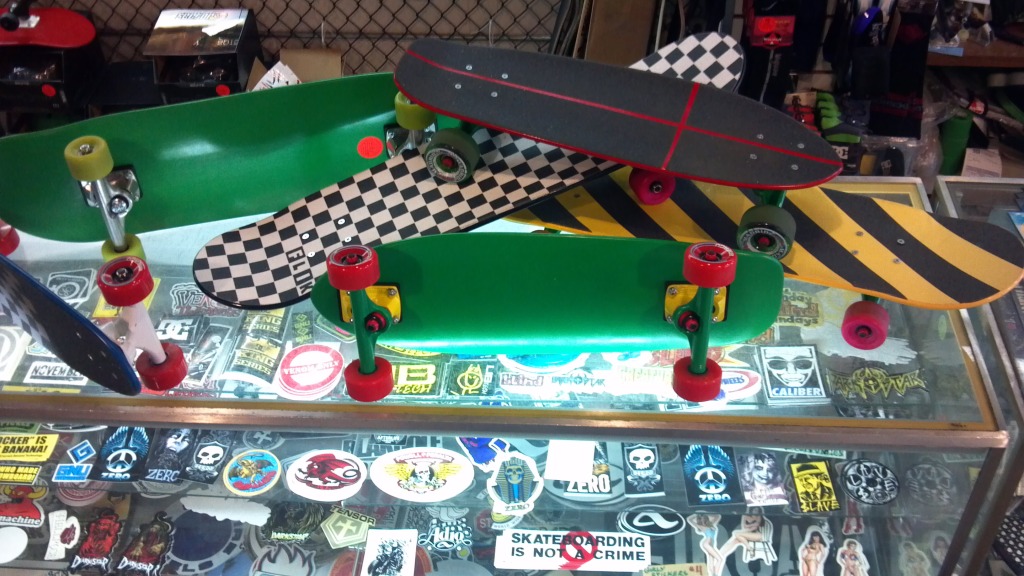 Get a pinche retro setup before they are gone cabrone!